As a young investor in this month of saving, an advisable first step to take is to invest in a unit trust. Which unit trust you might ask, seeing that there are a great number of funds to choose from in South Africa (SA).
Should you be looking to invest with one of the 'Big dog' asset management firms? Alternatively, you could look to invest in a fund that can offer you a better-personalized investing experience.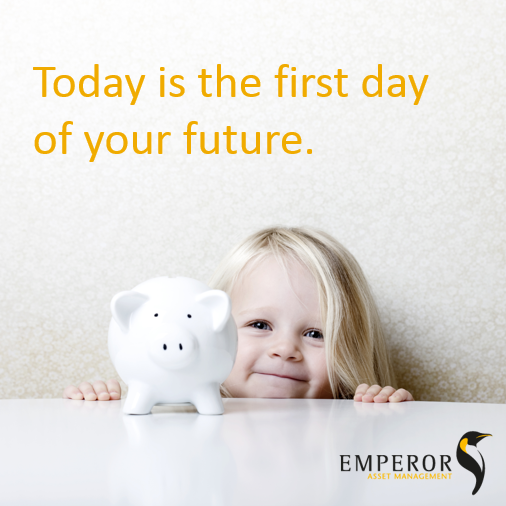 Moneyweb author Patrick Cairns, published an article titled "Unit trust managers that can 'look you in the eye'". The article talks to the value that 'boutique managers' bring to the investment table. The article identified five key aspects that should draw in investors:
Boutique managers can take substantial positions in counters outside of the Top 40
Boutique managers have skin in the game
Smaller teams are more flexible
Clients have direct access to decision makers
Boutique managers have a record of out-performance
So does our Emperor IP Momentum Equity Fund fall into the category of a 'boutique manager'? YES, but let's quickly unpack why using the specified characteristics in the above definition used in the article… Using the fund factsheet from June 2015 we can get the info we need to make this deduction.
It is a young fund, as it was only incepted in September 2014. It has a remarkable track record so far!
Portfolio size of R12 381 868.00, small when compared to the 'Big dogs' although it is growing!
Fund managers Tom de Lange and TC van der Walt, although perfection is extremely hard to come by… the partnership between our two fund managers provides a 'near perfect' balance of experience and youthful drive
It has a Total Return of 11.88% since inception, which is significantly higher than the FTSE/JSE Top 40 (Thus outperformance of the benchmark)
Year to date (YTD) the fund has a return of 9.76%, an impressive showing considering how the market has been effect by the Greece/China debarcles respectively.
At Emperor, there are mechanisms that allow clients to be in direct contact with the decision makers. Our daily statements to clients also allow clients to literally have their 'fingers on the pulse' with regards to their investments.
The minimum investment of a R10000 lumpsum deposit is competitive in the market and means that this is not an investment that is totally urealistic for a young investor. Alternatively if you don't wish to invest in a lumpsum amount you can structure a monthly debit order of R1000… This can also become a good mechanism of 'forced saving'.
What's the lesson… well in simple terms, 'dynamite comes in small packages' and the 'biggest is not necessarily always the best'. The Emperor IP Momentum Equity Fund has an impressive YTD return and is set to achieve big things in the future. So make the right decision in the month of saving and invest in a 'boutique fund' to get the most out of your investment as a young saver.